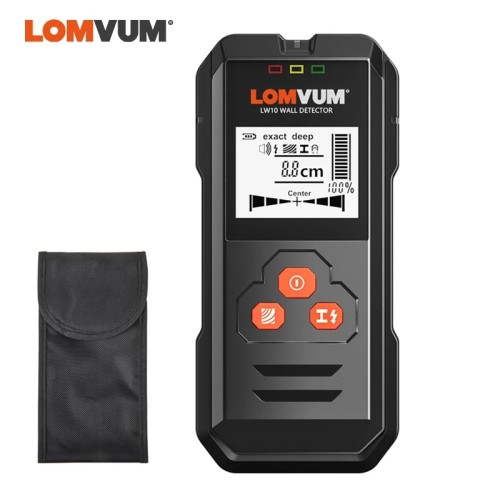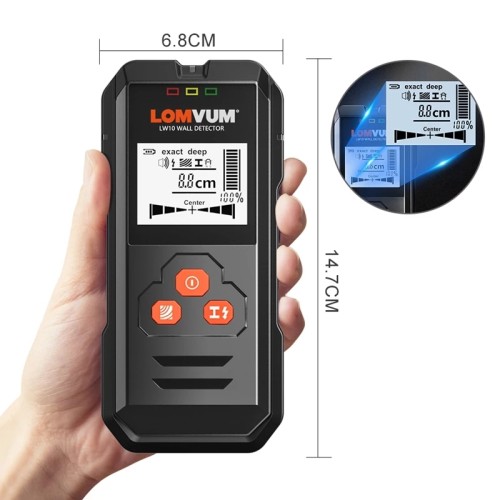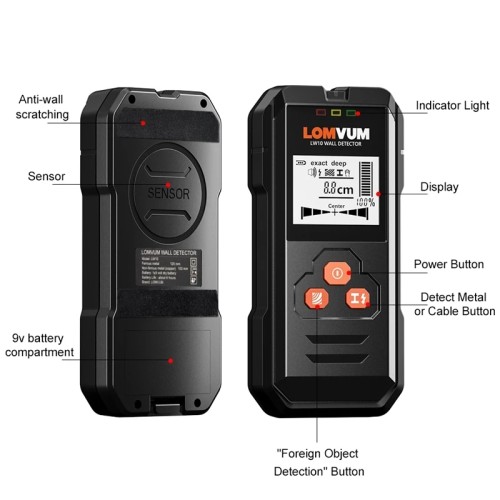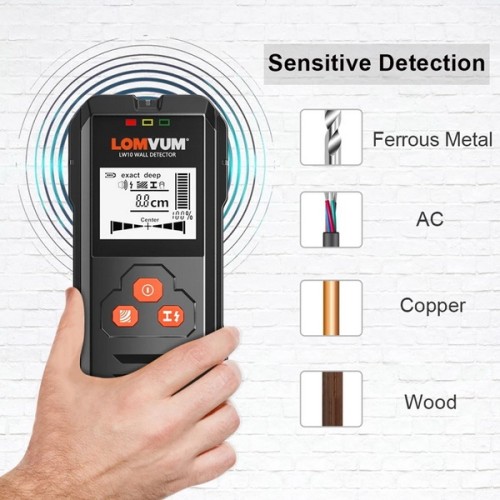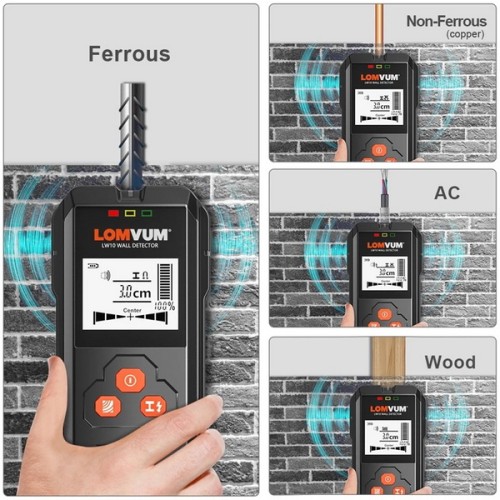 LOMVUM LW10 Multi-Functional Digital Metal Wall Detector Scanner Wiring Wood AC Voltage Live Handheld LCD Screen Stud Finder
Review
H***s

2022/1/8 17:55
Satisfied with this device. Operation is simple and the results are good.
Description
Product Name: Wall detector
Product role: to detect metal (steel, copper), cable hidden in walls, ceilings and floors; wooden beams, metal, cable under the plasterboard. Make the decoration drill safer Use scenario: When drilling an electric drill to the wall, confirm the position or depth of the steel bars, cables, wooden beams, etc., avoid these things and prevent drilling. Power: 9V battery*1(not including) we provide English/German/French/Spanish/Italian/Japanese manual to let all customer operate easily.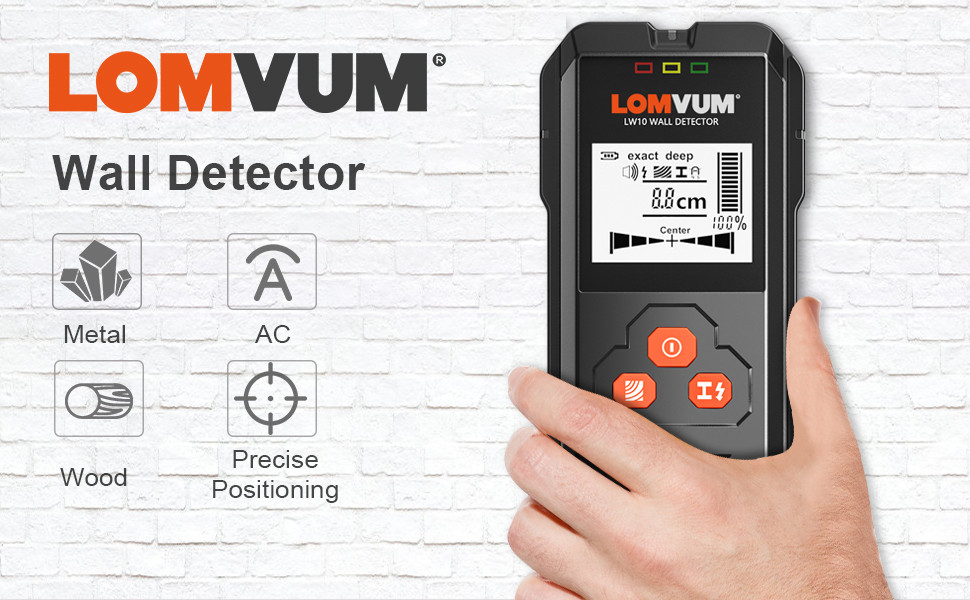 It has 3 detector modes:
Foreign object detection mode: generally refers to wood, up to 1.5 inches (38 mm) Metal Scan Mode : locates the metal such as iron,copper and aluminum pipe up to 3 inch(76mm); AC Wire Scan Mode : locates the AC wire up to 3 inch(76mm). This detector comes along with a audio and visual indication which allows you to make a mark easily when the metal. And the LCD screen is easy to read for the backlight.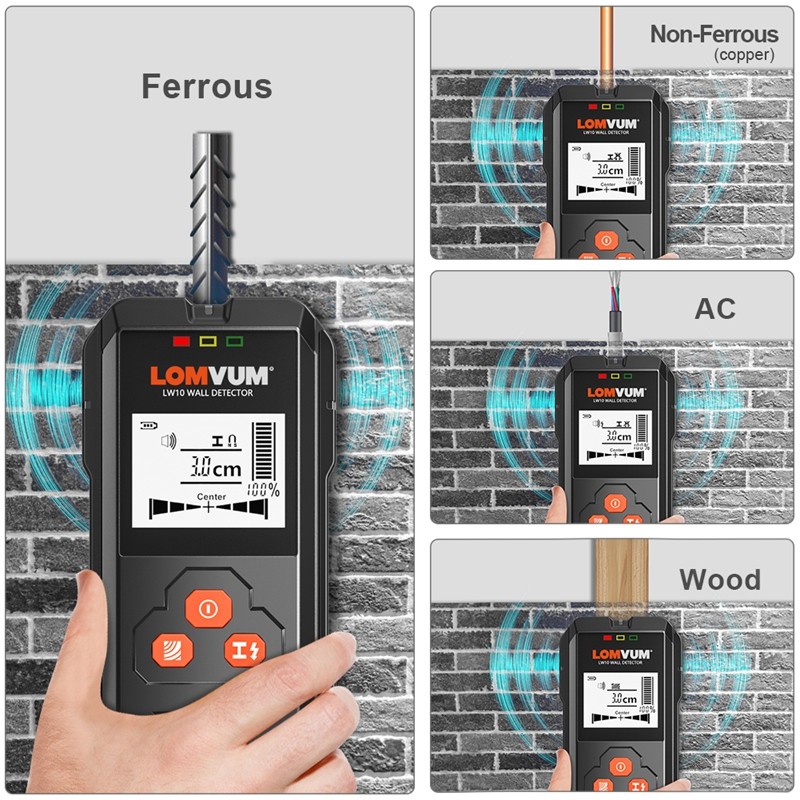 Magnetic metal ------ maximum detection depth:12cm; Non-magnetic metal ------ maximum detection depth:10cm; Alternating current ------ maximum detection depth:5cm; wood ------ maximum detection depth:3.8cm. type of battery: 9V Battery (not included) Operating time: About 6 hours Automatic shut-down: 5 minutes automatic shutdown (no operation)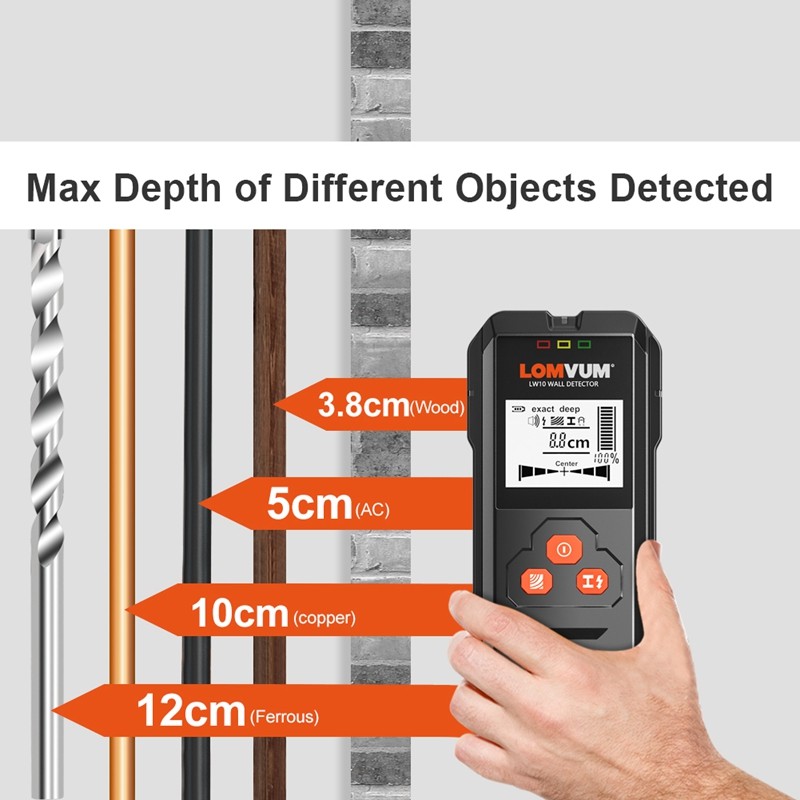 No worry about drilling
1. iron sheet, nails (flying, drill damage); 2. AC power (220V high voltage electric shock); 3.plastic water pipe (wall leaks).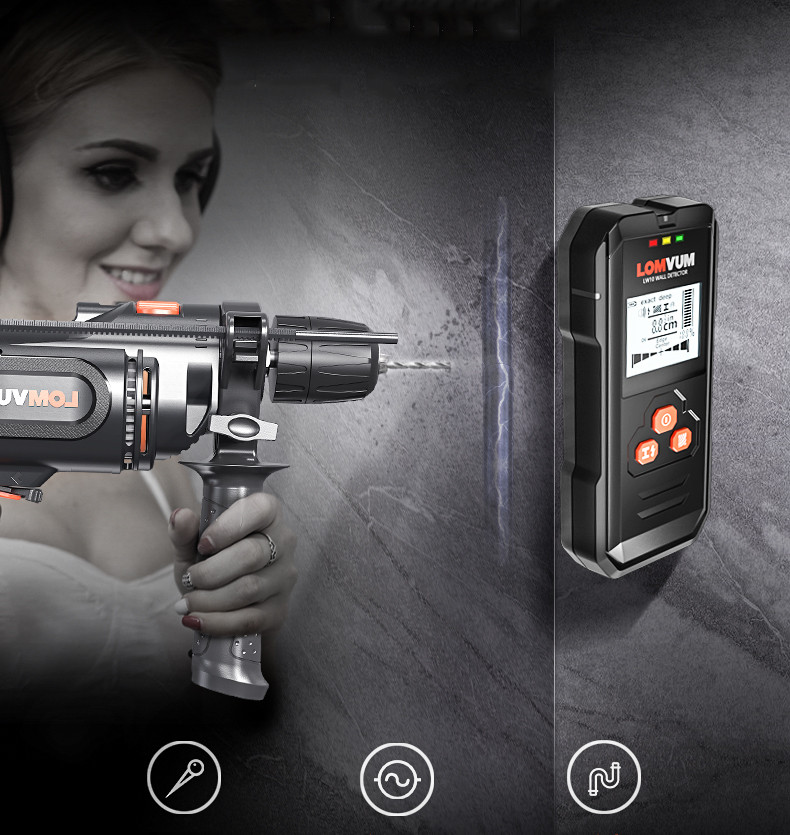 Product Parameters
Describe the details of the selling point above, attracting and providing trust to your potential users.