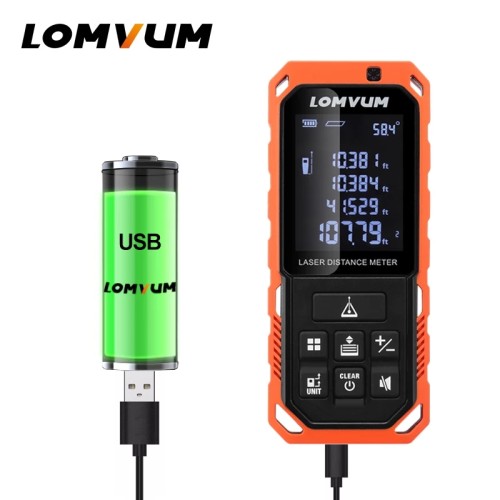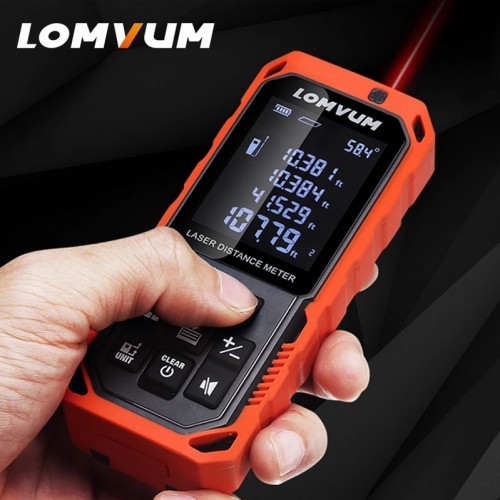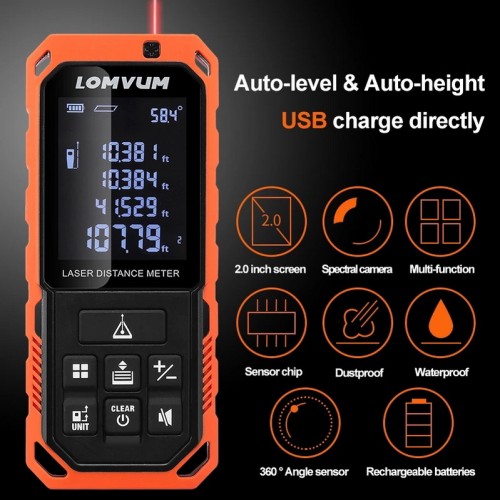 LOMVUM Usb Tester LD Series Rangefinders Digital Auto Level Laser Distance Meter Type High Precision Instruments
Description
LOMVUM New Arrival 100M LD Laser Rangefinders
Digital Laser Distance Meter rechargeable battery
Auto level laser distance meter
Utilizing precision laser technology, the LOMVUM laser distance meter kit provides fast, easy, and accurate measurements every time you use it. Pocket-sized for easy portability, this handy tool offers length, area, and volume measurements in inches, feet, and metric units.
The Compact Laser Measuring Tool measures and displays length; calculates and displays area; and displays continually updated measurements as you move it toward or away from the target.
Ideal for interior decorating, remodeling, floor and wall coverings, real estate estimation and appraisal, it is the quick, easy and accurate way to measure, even at walking-out distances.
LOMVUM LD laser distance meter has following features:
1.

Auto-level

, which can easily measure the

distance or angle

to the point.
3.

IP65:

Ingress Protection 65. Can be use in raining day
5. Large LCD with backlight.
AAA 1.5V×3pcs (battery not included)

Ni-MH reachareable battery(not included)

Standard Individual Packaging

Laser meter, bag, laser receiver, lanyard,usb

Area/Volume Calculation

√

Measurement times per batteries

more than 5000 times

Pythagoras Theorem Calculation

√

Operate Temperature

0C ~ 40C

Add/Subtract

√

Auto level

Length Add/Subtract

√

Auto laser off

√

Area Add/Subtract

√

Auto Power Off

√

Volume Add/Subtract

√

MAX/MIN

√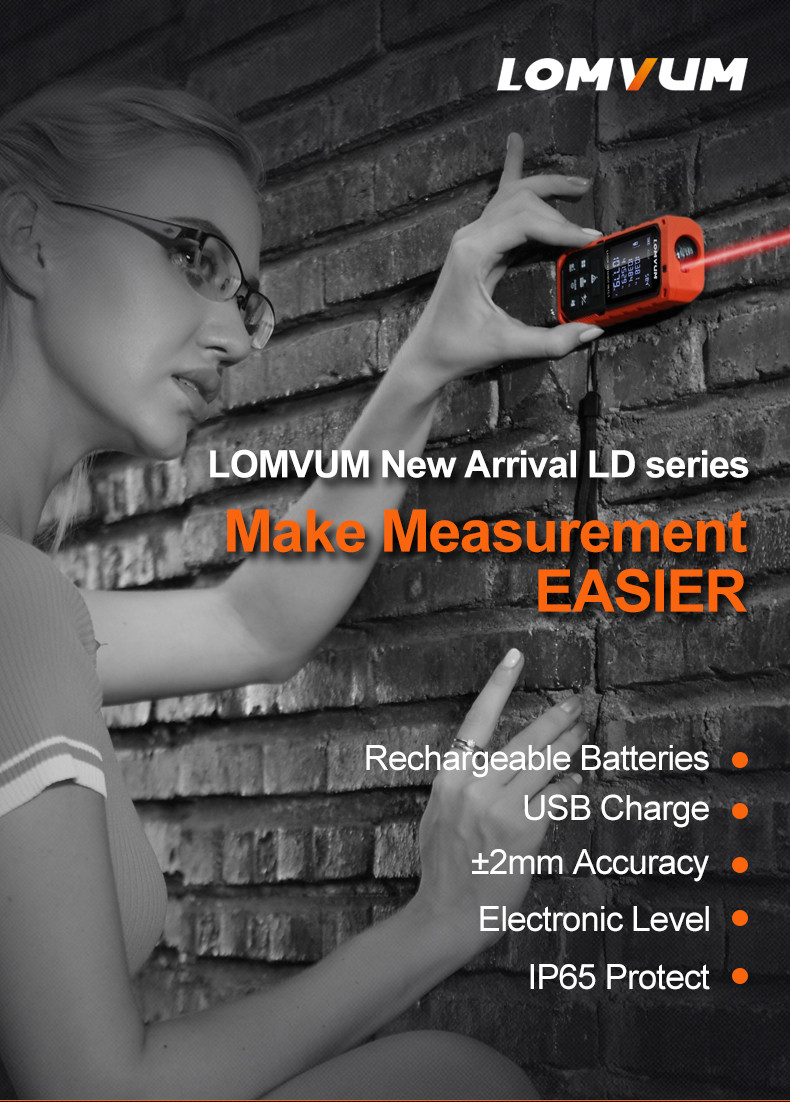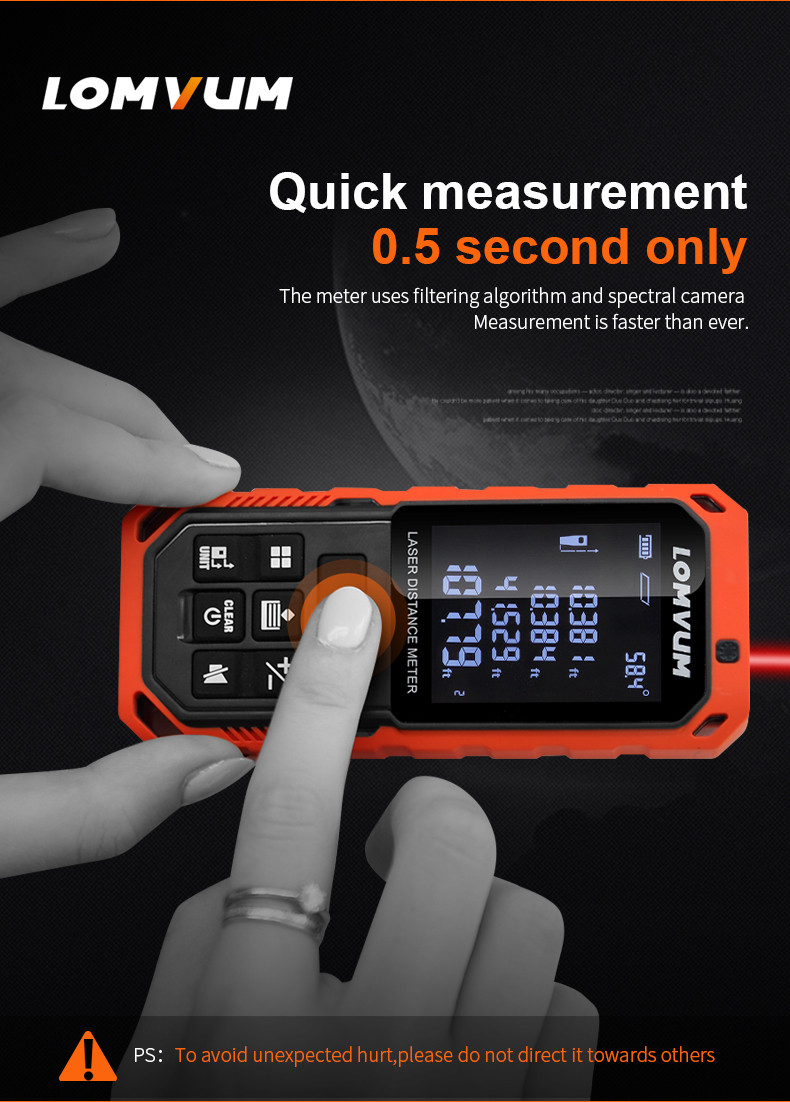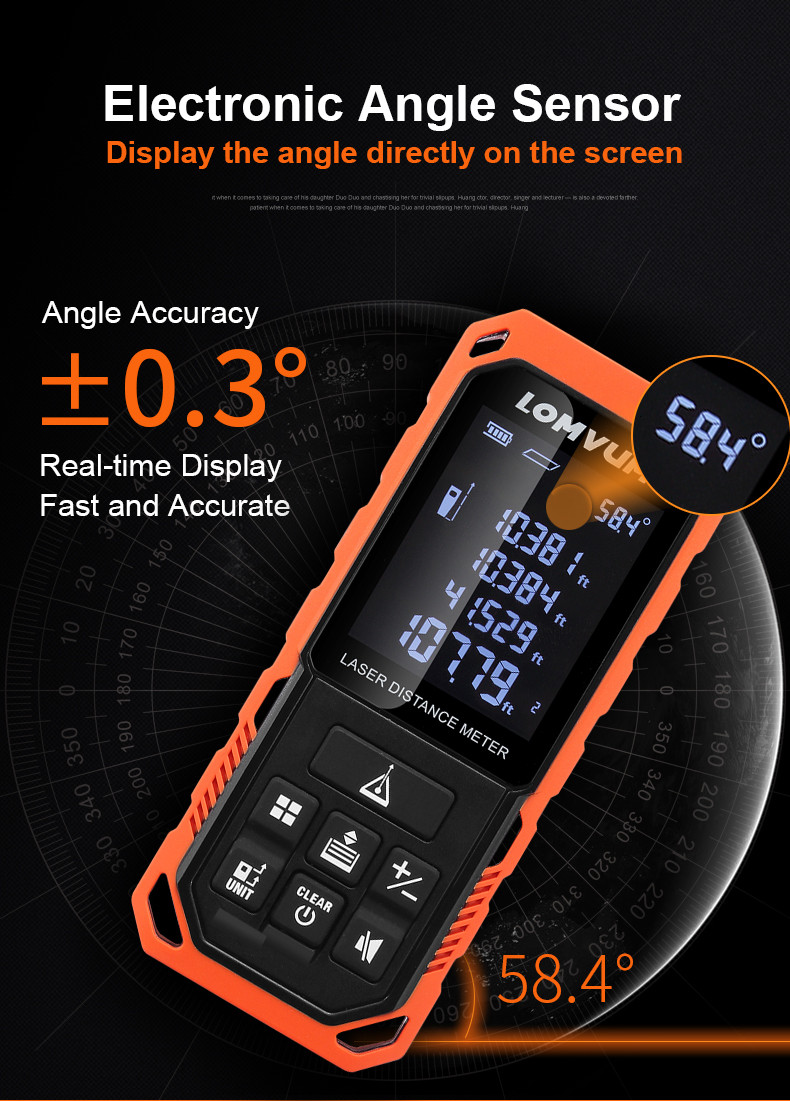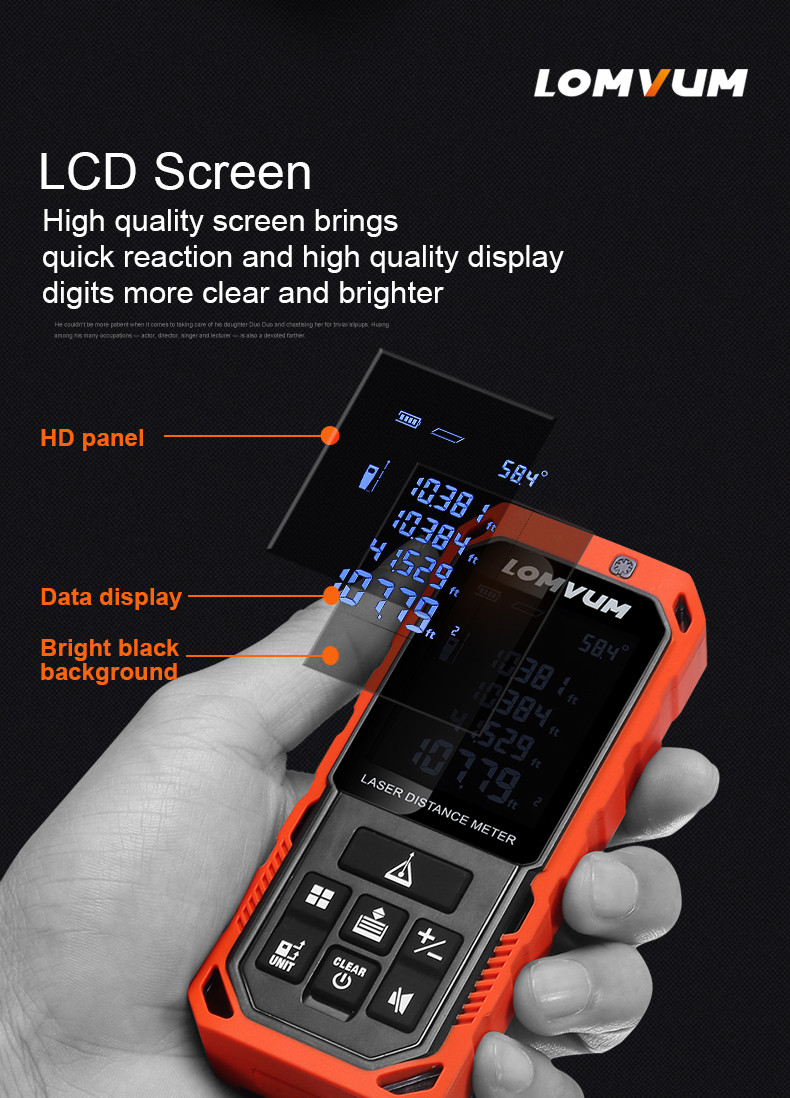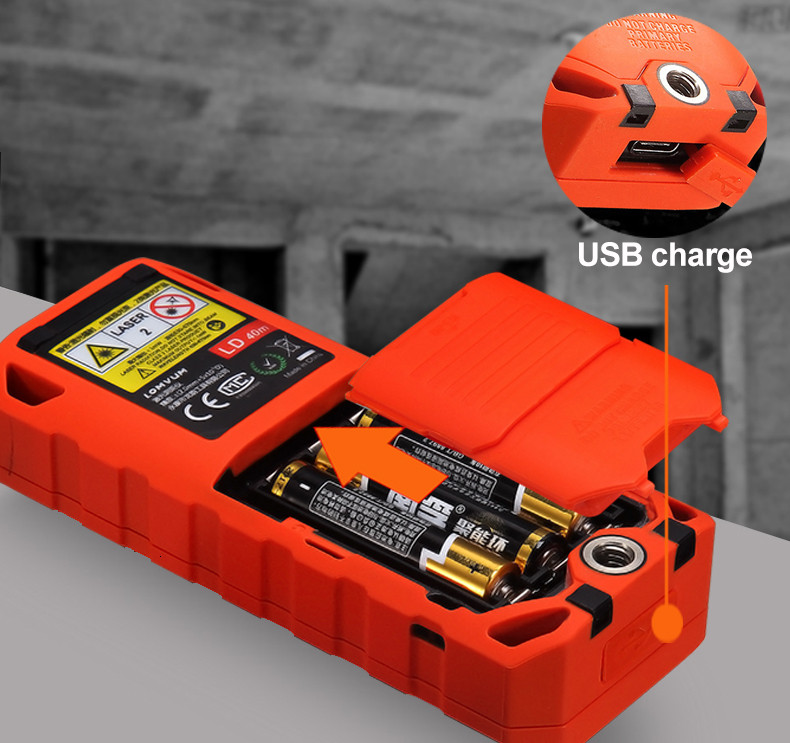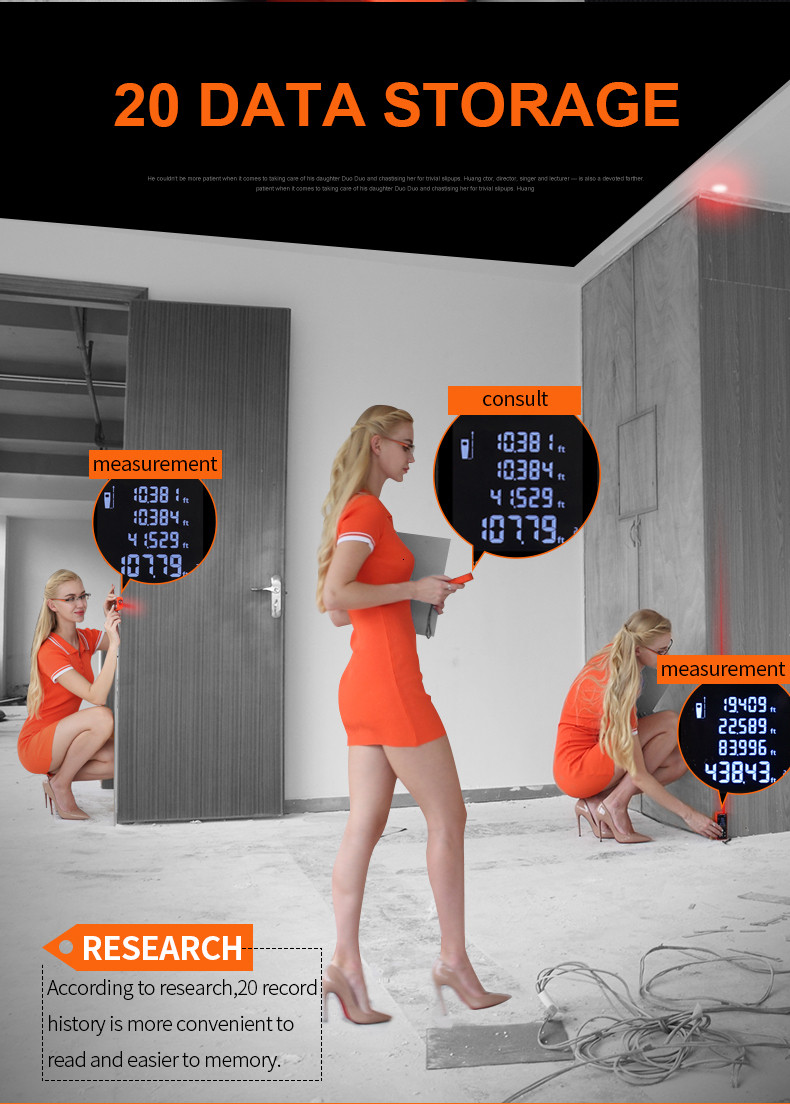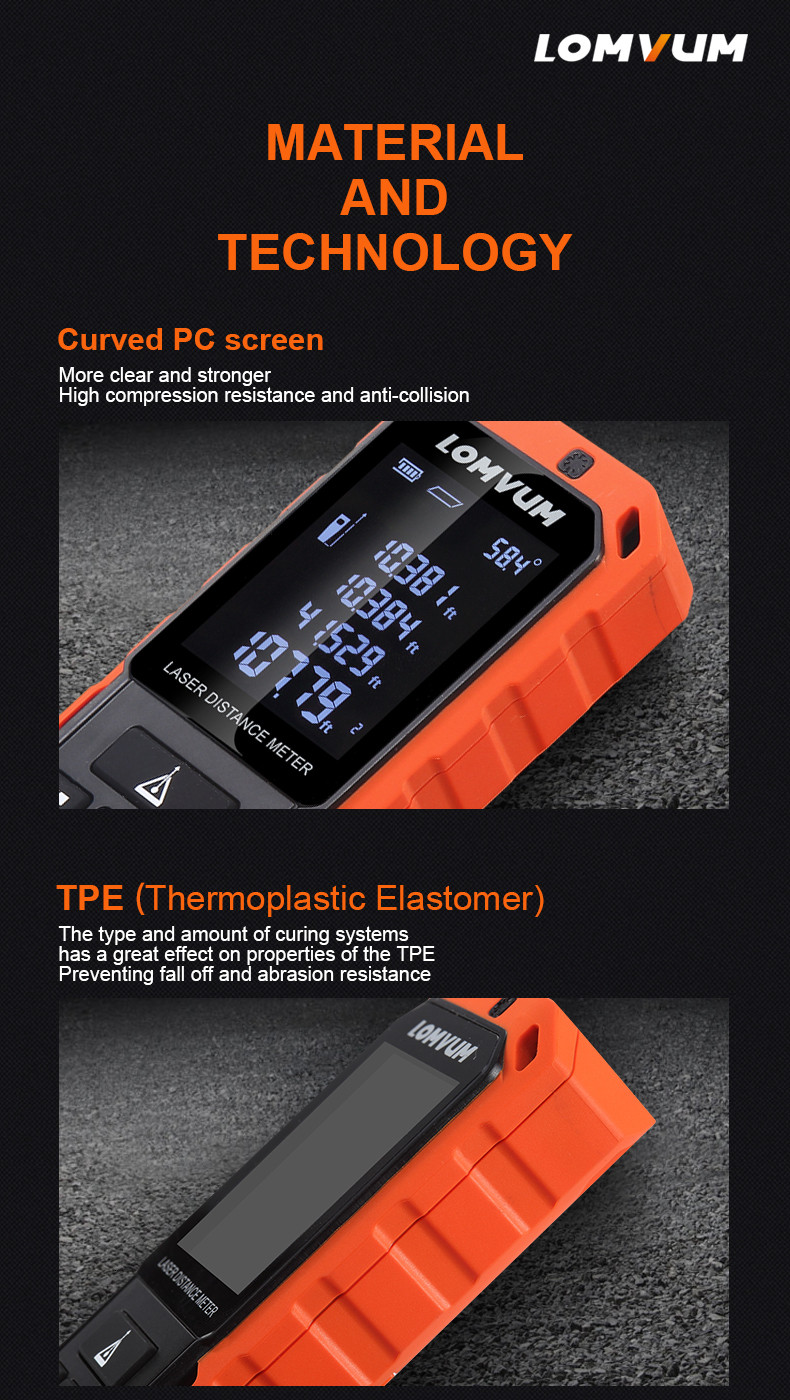 Curved PC Screen
more clear and stronger.
high compression resistance and anti-colision
TPE(Thermoplastic Elastomer)
the type and amount of curing systems has a great effect on properties of the TPE Preventing fall off and abrasion resistance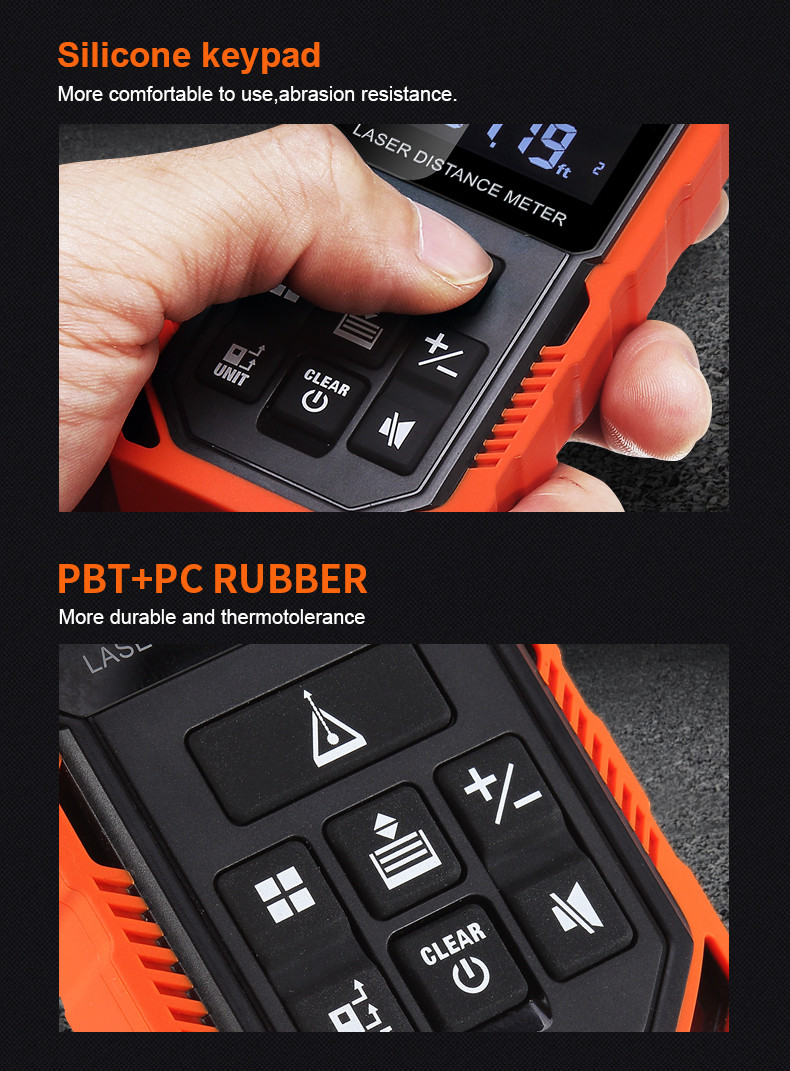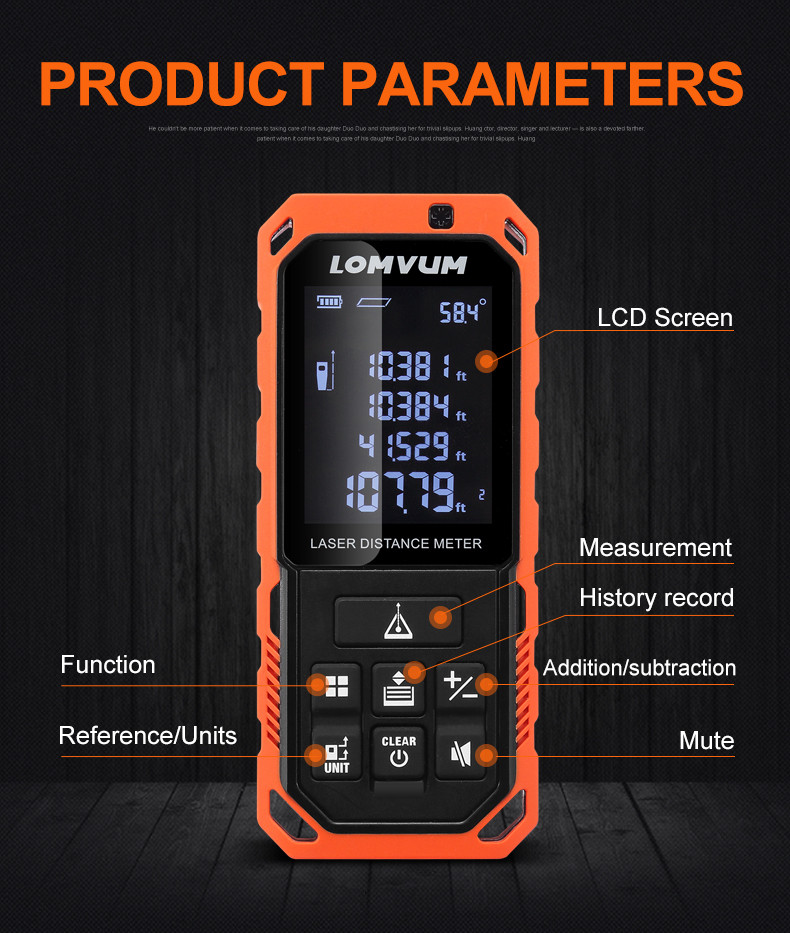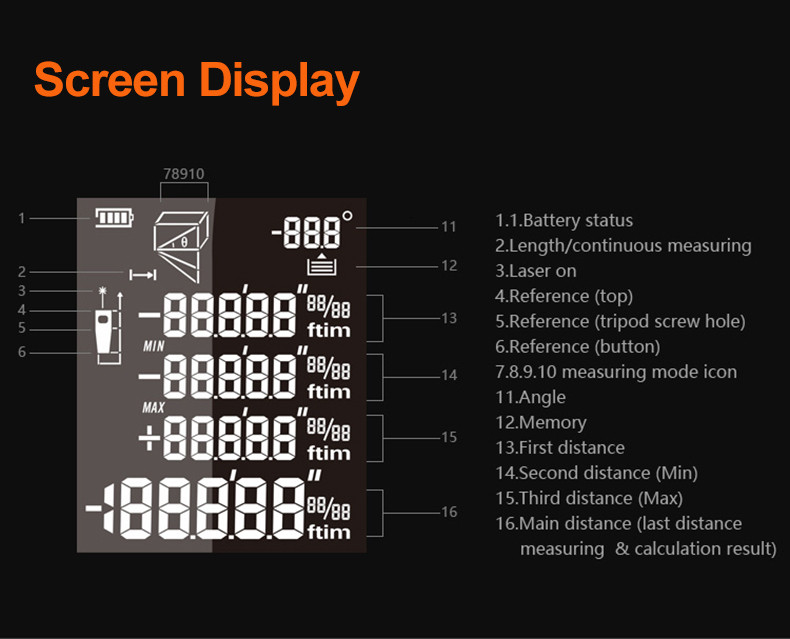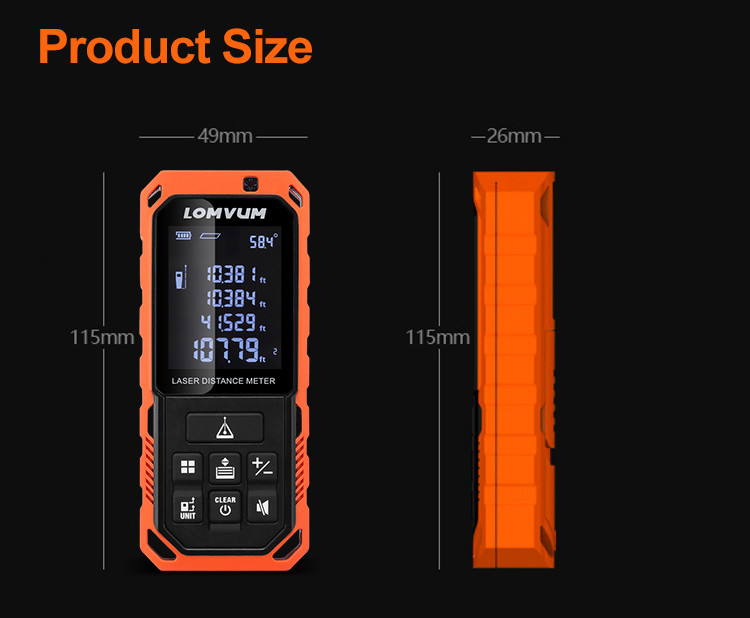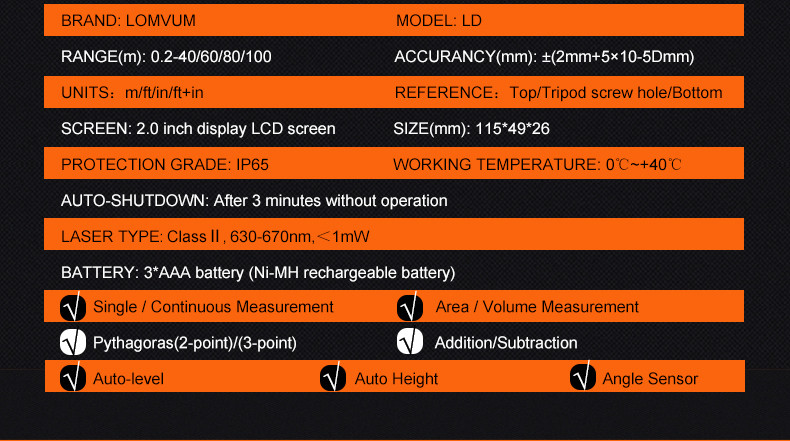 Silicone Keypad
more comfortable to use,abrasion reaistance
PBT+PC Rubber
more durable and thermotolerance