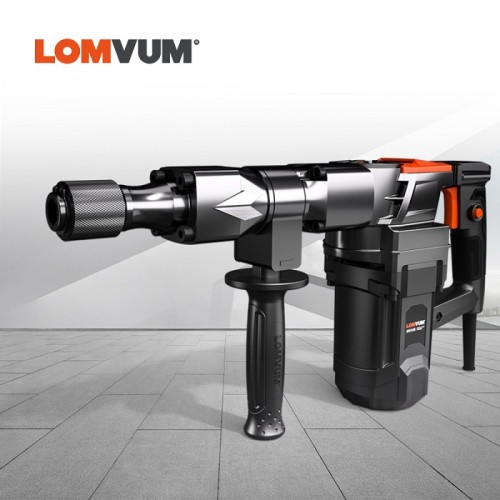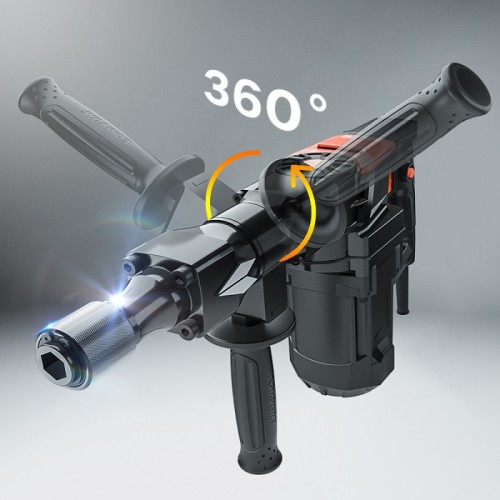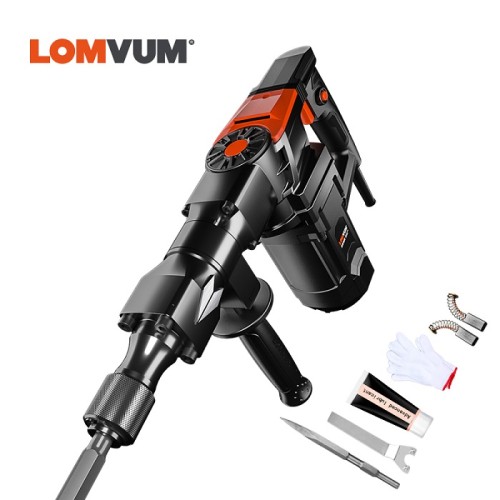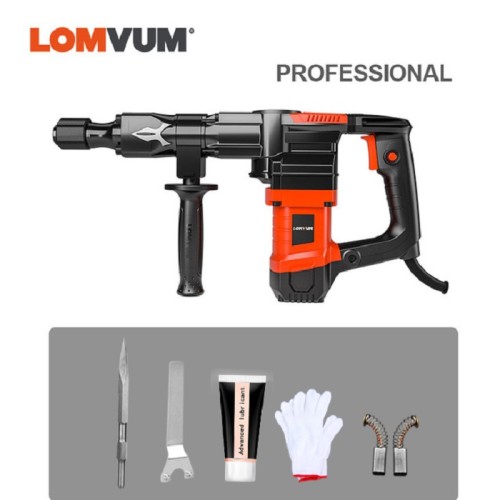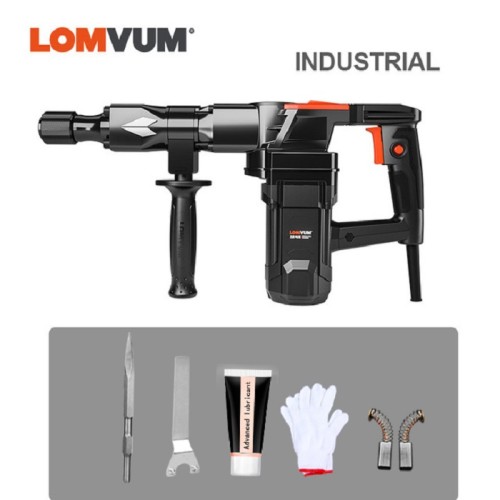 Demolition Hammer Indurstial with BMC Accessories Impact Drill Power Drill Electric Drill
Item specifics
Hammer Type:

Rotary Hammer
Power Source:

AC
Rated Input Power:

1200W
Frequency:

50Hz
Voltage:

220v
VoltageS:

Euro plug
No-Load Speed:

4800rpm
Max. Drilling Diameter:

24MM
Cylinder inner diameter:

35mm
Dimensions:

480mm*240mm*150mm
Weight:

8.14kg
Wire length:

2.5m
Impact frequency:

4500
Description
Demolition Hammer
Two models to compare:
Professional models: Actual power: 1050w Load power: 2380w BPM: 3800 PC: 15J AC: 220V-50hz Industrial models: Actual power: 1050w Load power: 3680w BPM: 4800 PC: 20J AC: 220V-50hz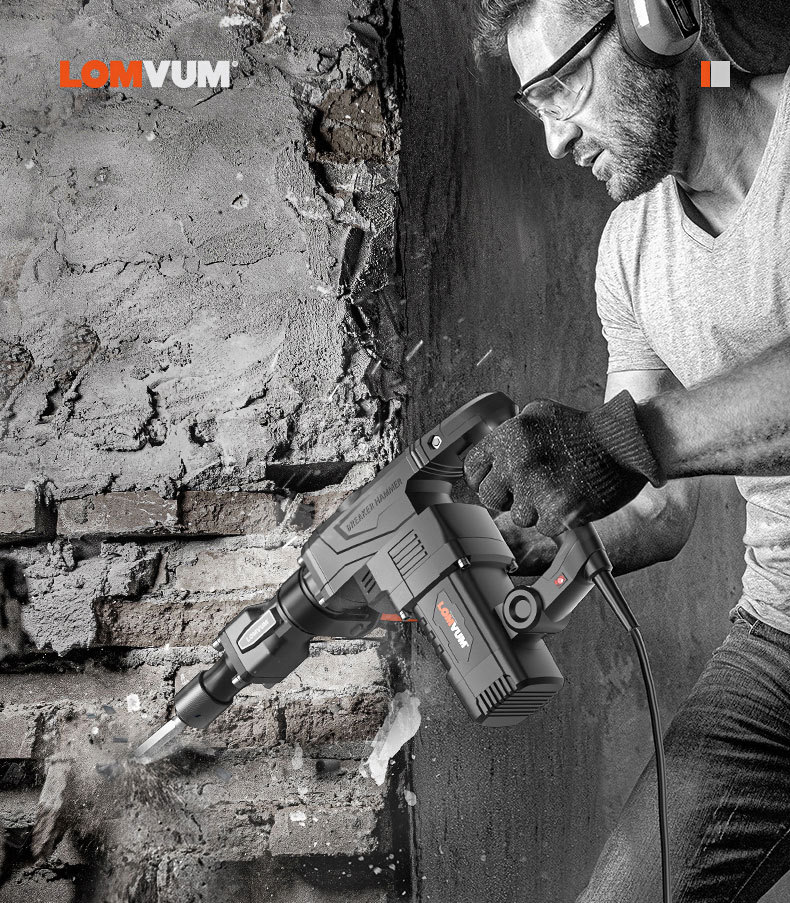 3980W High power/35 Cylinder/Low noise hammering.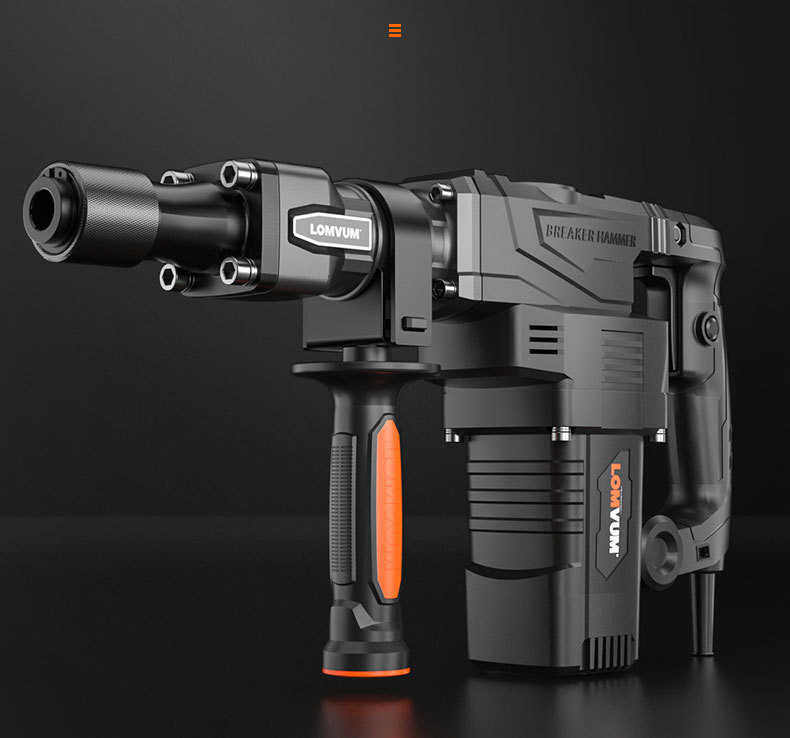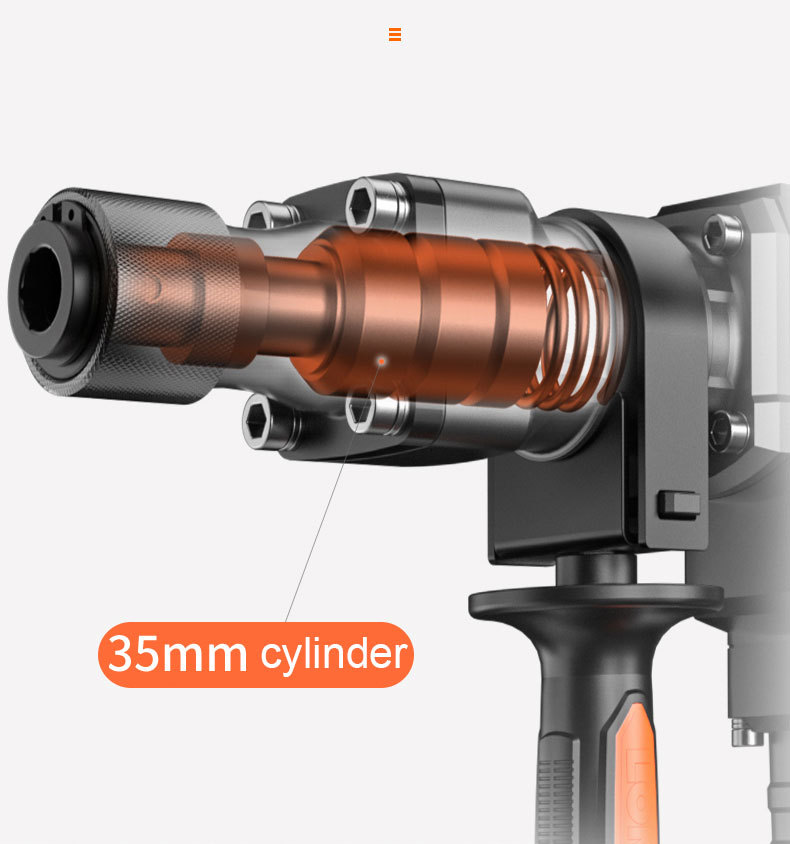 1. Sharp chisel/flat chisel: broken, chiseled, cut;
2. U-shaped chisel: concrete excavation, excavation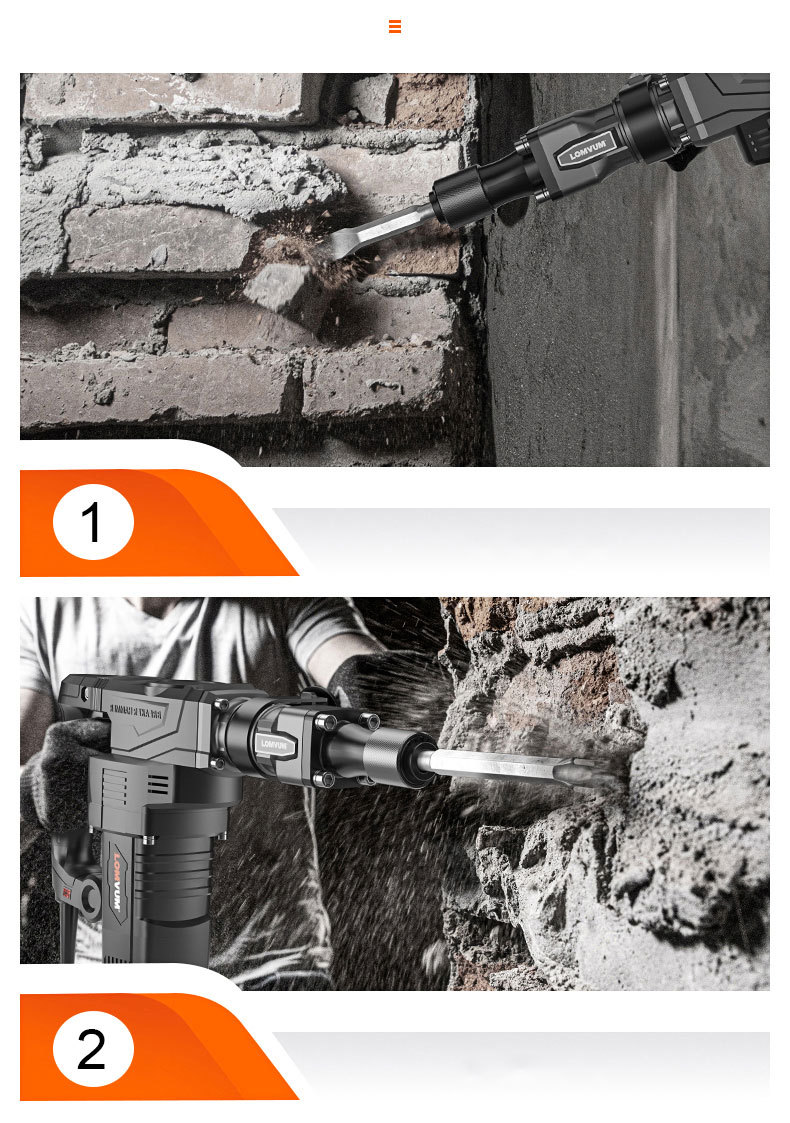 Quick Cooling and Heat Dissipation
Cyclone heat dissipation improves power performance and prolongs the service life of the machine.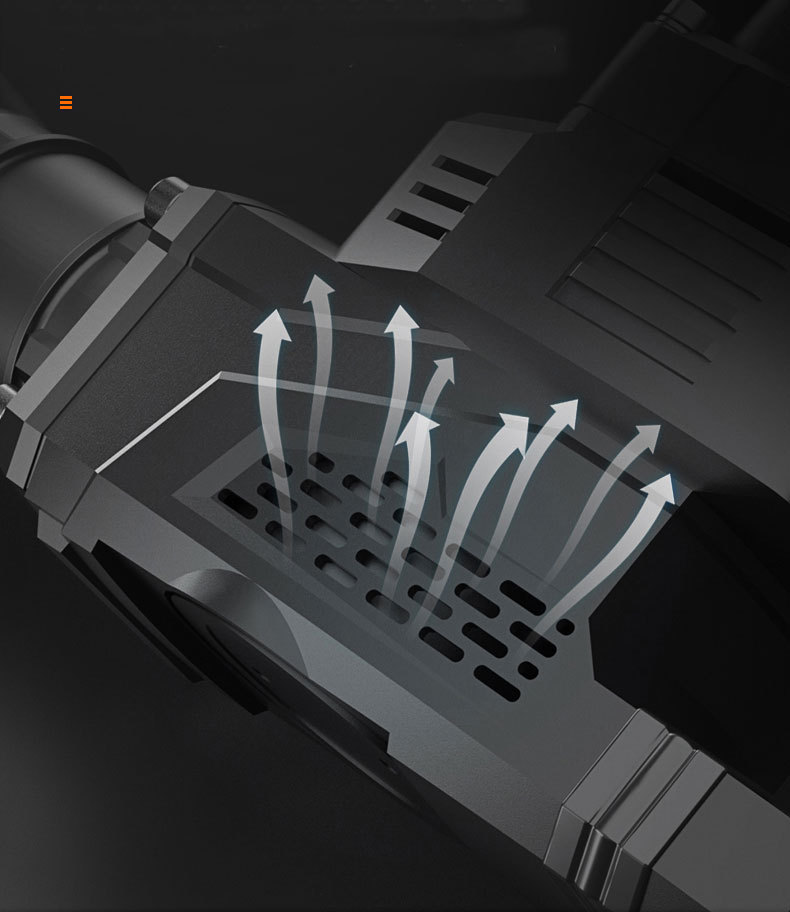 360 degree Rotating Handle
The wall-cutting position alternates repeatedly, making work easier.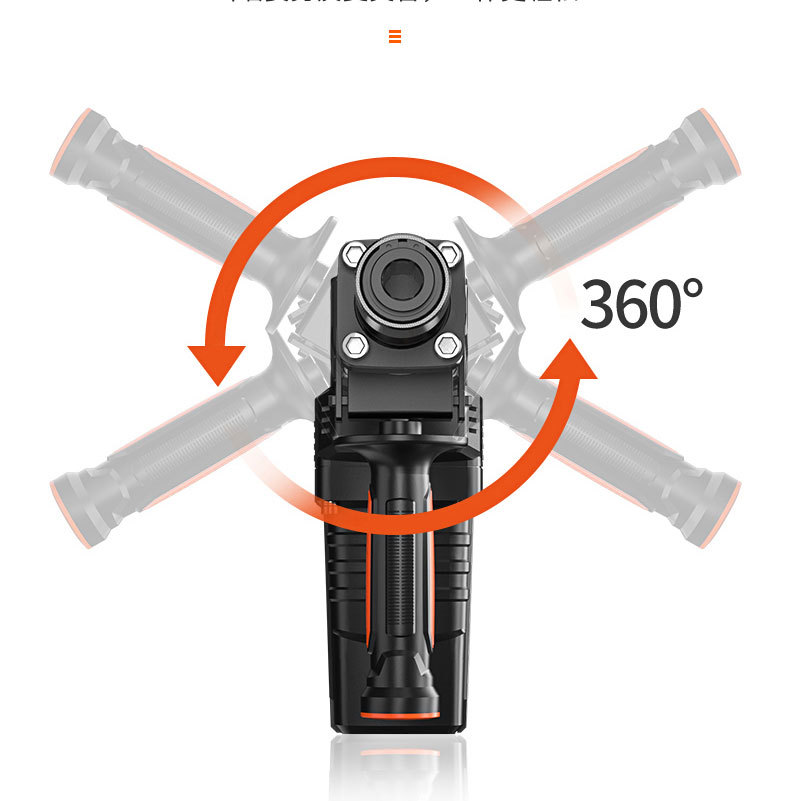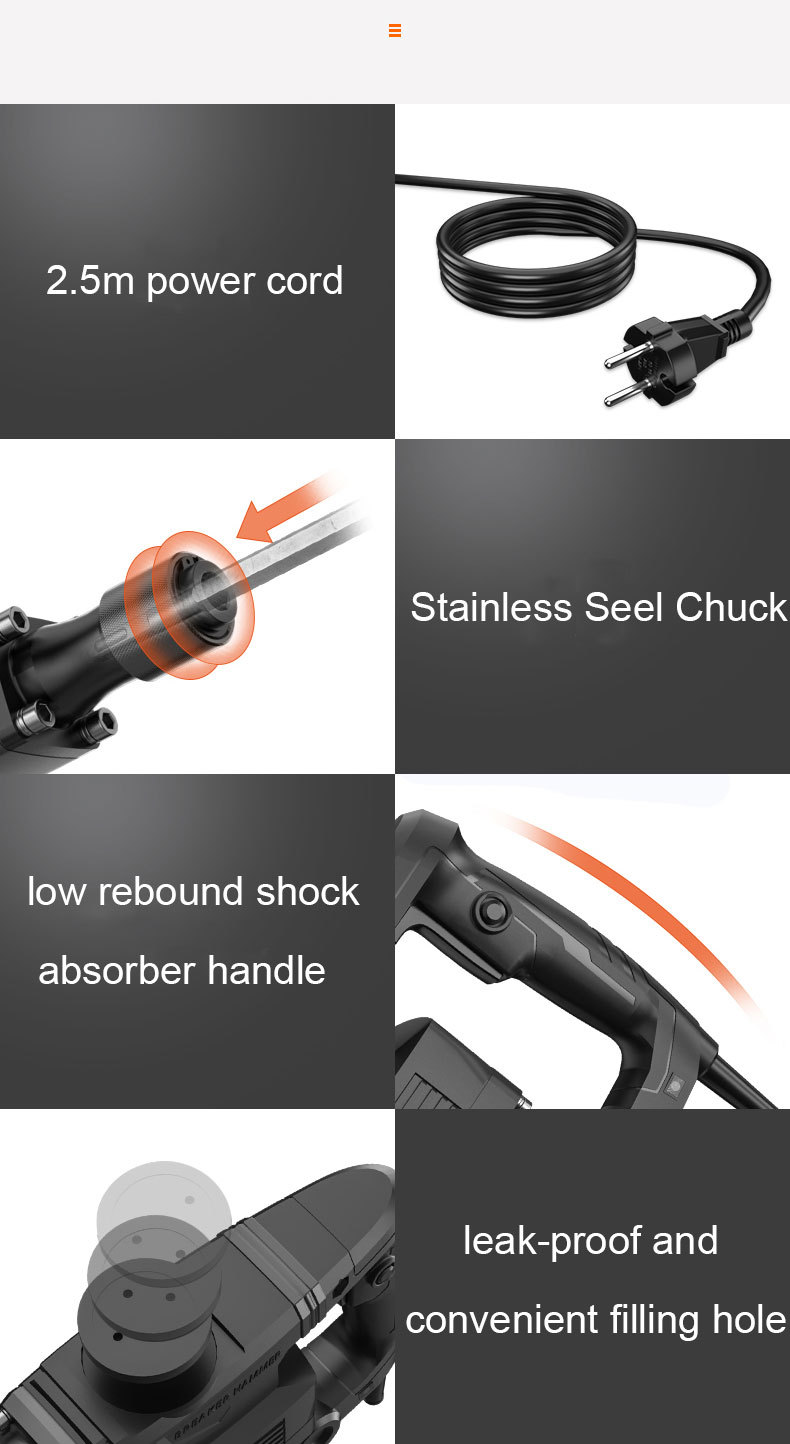 1. Stainless steel bayonet Easy to install and pick; 2. 360 degree rotating handle handle Self-adjusting posture and comfortable to hold; 3. Metal gear box Aluminum body gearbox, stable performance; 4.360 degree rubber coated handle Comfortable to hold, easy to fatigue after long time operation; 5. Isolated dust-proof air outlet Avoid foreign matter entering and damaging the motor; 6. Pure copper powerful motor All copper coil, strong power.